Do I need an Interior Designer or an Architect…? I am asked this a lot!
In simple terms, an architect works within the confines of an external space. An interior or spatial designer works within the confines of a building.
Architects design buildings, architectural and spacial interior designers concentrate on use of space inside a building and interior designers use furniture, fixtures and other accessories to create a desired look.
As an architectural spatial interior designer I predominantly redesign space internally.
If I think a renovation needs architectural input (usually for a large extension, loft conversion, fire escape/ staircases, roof design and/or planning permission and producing drawings for Building Regulations) I will bring in a recommended tried and tested local architect as part of the team.
Similarly, if we want to remove a structural wall I consult or bring in a structural engineer who has the training to calculate loads and steel sizes.
Other than that, an architectural and spacial interior designer can cover most aspects of a renovation.
tip
Here are some common project types and a guide to which type of architectural or interior designer would be most suitable.
NEW BATHROOM OR KITCHEN
Most suited to an Architectural Spacial Interior designer or Interior designer.
For an individual kitchen or bathroom, some homeowners decide to go it alone and design and specify all the finishes themselves. However, this is certainly not an easy task and can often lead to costly mistakes so it's certainly worthwhile considering using a professional. Many kitchen companies will provide a design service on the basis that you use their products, but sometimes it's helpful to use an impartial designer who can help you choose and source the right materials and figure out the best layout.
An architectural interior designer would probably be most suitable if this is a stand-alone project, as architects wouldn't usually take on a small project like this unless it's part of a larger renovation project.
REAR EXTENSION
Most suited to an Architect or Architectural Interior designer.
If the design is very simple and you know roughly what you want aesthetically, an architectural spacial interior designer might be your best bet.
LOFT CONVERSION
Most suited to an Architect alongside an Interior/Spatial designer.
A large part of the initial design work involved in a loft conversion is structurally and thermally upgrading your roof space to make it habitable and meet building and planning regulations. However there is still lots of interior design work to be done (depending on the size of your loft space).
NEW BUILD HOUSE
Most suited to an Architect alongside an Interior / Spatial designer.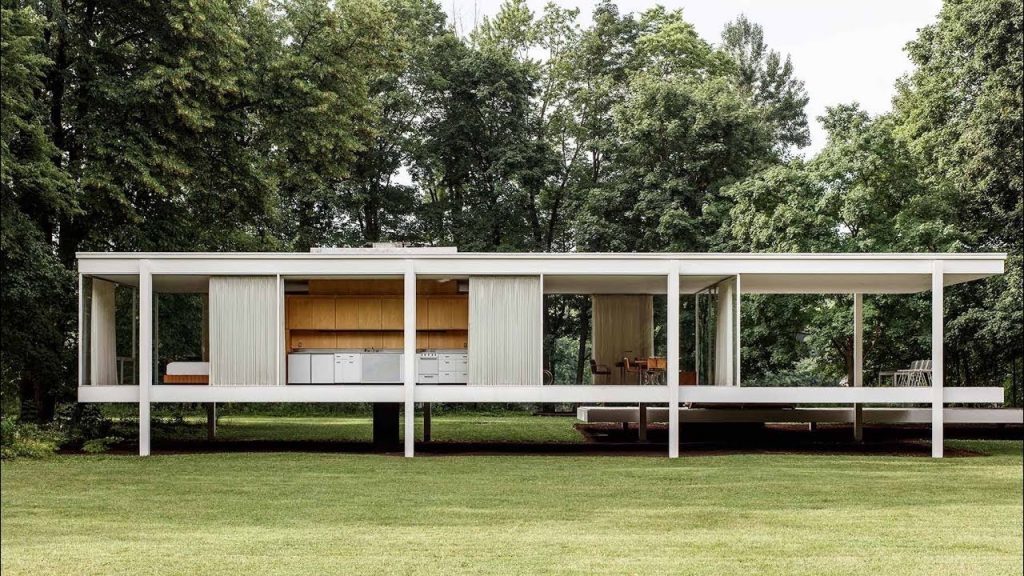 For most people, the desire to build their own home is a creative ambition in itself, so it makes sense to use a creative, design-led architect to harness your 'grand designs'. You may also wish to use an experienced architectural spacial interior designer who can work as part of the wider team to ensure the internal spaces work exactly for how you want to use them.
WHOLE HOUSE RENOVATION
Most suited to an Architectural Interior Spatial designer.
This may involve gutting the house and re-planning the layout. It could end up being a very big job. It will require someone who is good at managing a project and excellent at space planning. There may be some structural alterations involved, so it might be necessary to also involve a structural engineer too.
'KNOCKING THROUGH' FOR OPEN PLAN LIVING
Most suited to an Architectural Interior Spatial designer or Interior designer.
Although you may think that knocking down structural walls might require the services of an architect, it's perhaps better suited to an architectural interior spacial designer. However, you will also have to get a structural engineer involved to calculate the beam required for your new opening. Once the 'knocking through' element is dealt with, it's about figuring out the best layout of furniture and choosing finishes to create one cohesive space that works well for your family.
As a fully qualified Architectural Spatial and Interior Designer with a BA (Hons) degree and 23 years experience, I am able to help with all aspects of the design types listed above. Any areas outside my scope, I liaise with architects and structural engineers and can manage that process as part of my service offer.